Welcome To Expressly Moped's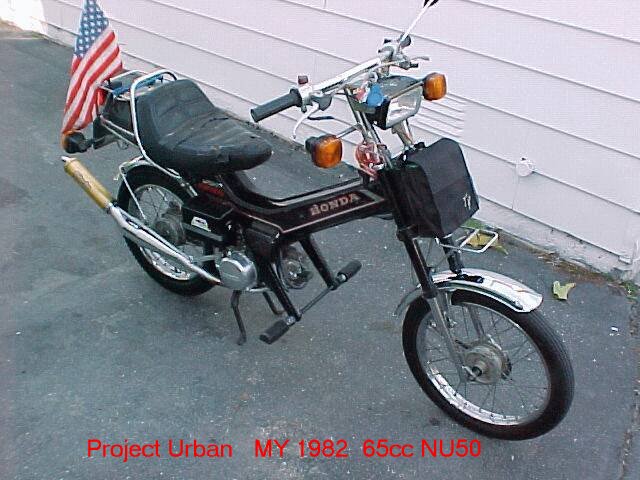 This is my current NU50 Urban Express (project urban) it has a New big bore 46mm Diameter cylinder and piston, and a Biturbo Exhaust and 1977 NC50 carb ,the carb jetting has been increased One size
Calif Moped Secret Revealed
First time Visitors Please read thru the Express Tips Pages before going to the Moped Forum
Please read someof the forum postings before posting your Question it may have Already been Answered !!!
.I will continue to post as much good solid legible information as I can..if you have good parts diagrams or schematics for any moped let me know..
Links